Another Time With You by Choy Chee Yew was selected to receive a table-read for this cycle of the New Scripts Residency.
Prior to the table-read, facilitator Juliet Chia, dramaturg and consultant, met with playwright Chee Yew to discuss the scope and intended outcomes for the session. Thereafter a preparatory brief and the script was provided to attendees several days ahead of the reading.
The evening commenced with an introduction to set the context and tone of the session. It was structured into four segments, with pauses for comments in between:
i. a reading of scenes 2,4 and 5,
ii. reading of four scenes where the characters made phone calls,
iii. reading of scenes 9-11, and
iv. reading of the final scene.

The readers were Christopher Gonzalez and Marwyn Ho.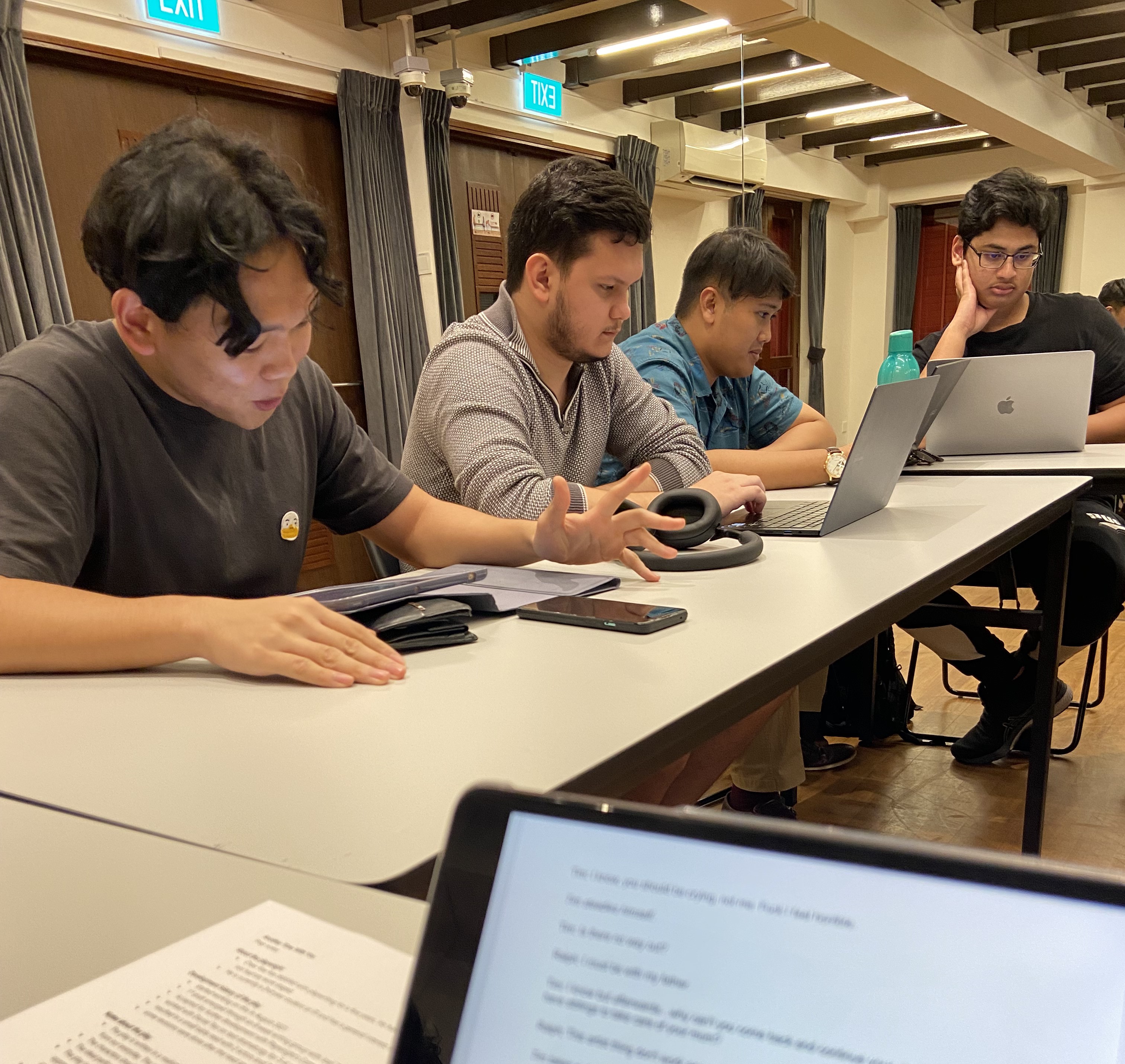 After each segment, Juliet prompted the questions or areas of concern for the set of scenes that were just read, and specific thoughts and comments were given to Chee Yew. Those who were present included LASALLE Acting Year 2 students, playwrights, directors and dramaturgs.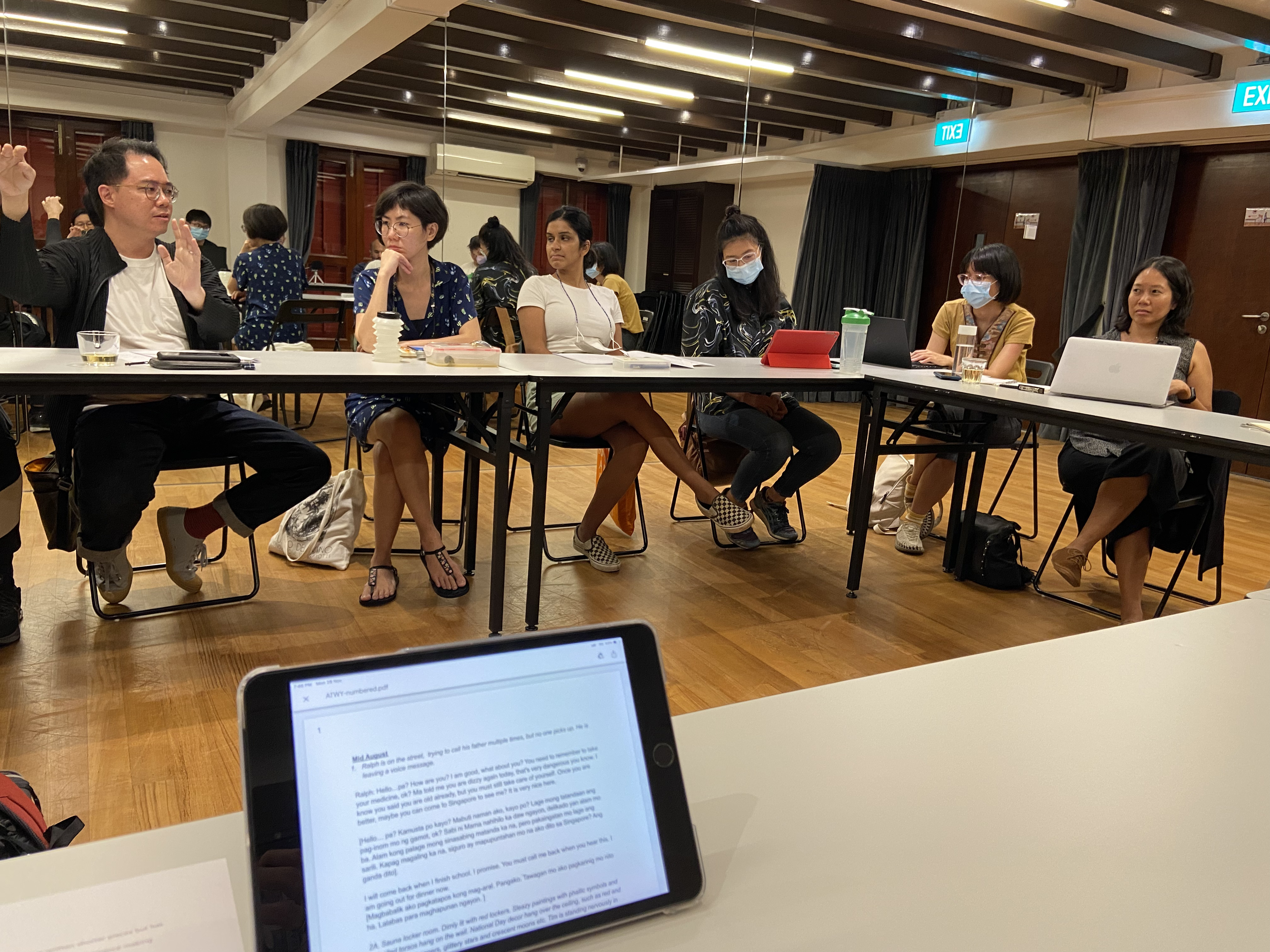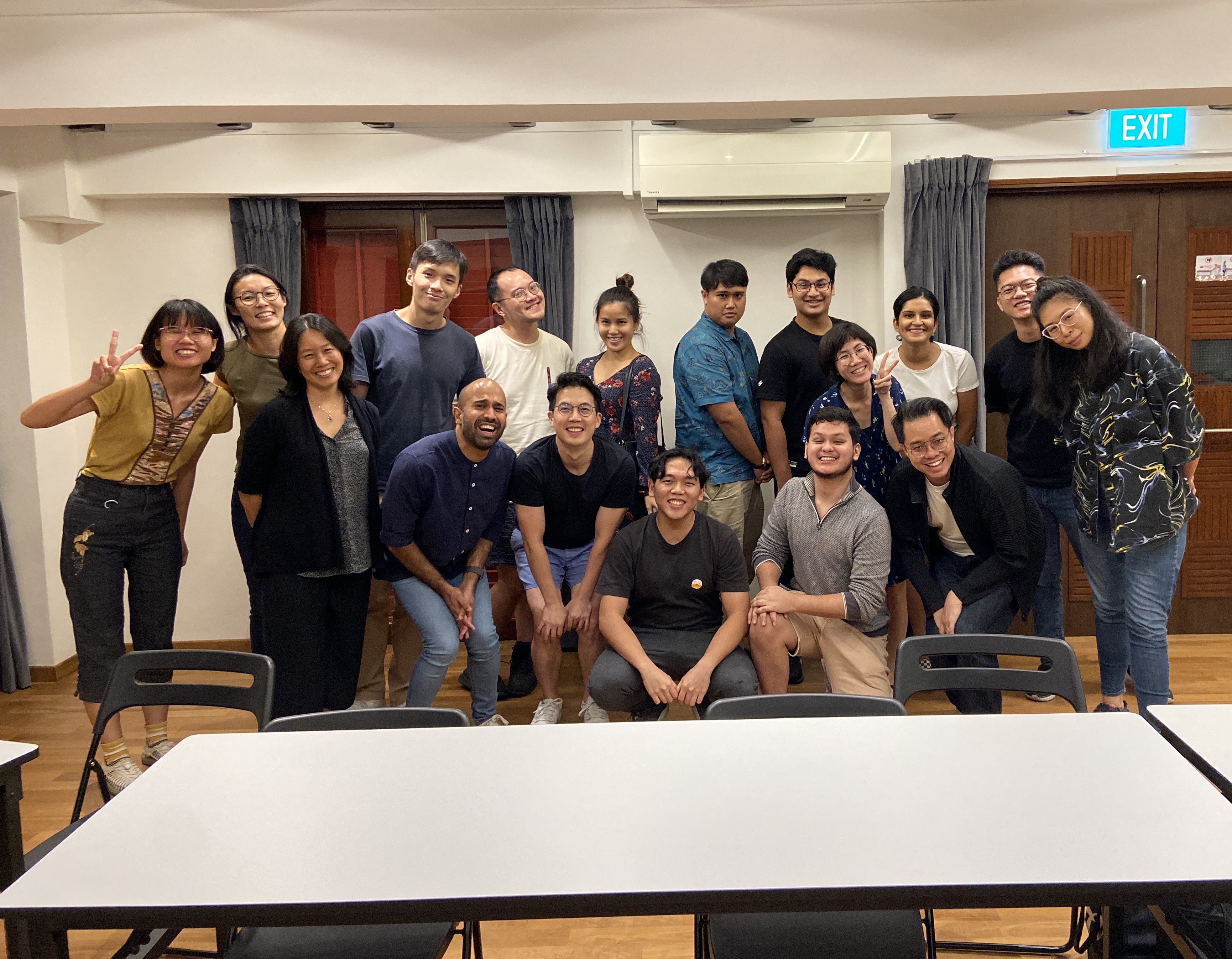 Table-Read Group: (Row 1) Juliet Chia, Shridar Mani, Tan Shou Chen, Marwyn Ho, Christopher Gonzales and Lucas Ho (Row 2) Jaclyn Chong, Ma Yanling, Choy Chee Yew, Joel Tan, Rachel Chin, Riqi Hanzrudyn, Rohan Patil, Chong Gua Khee, Sindhura Kalidas, Eugene Koh and Cherilyn Woo.