kink by Jaryl George Solomon was selected to receive a table-read for this cycle of the New Scripts Residency.

The session commenced with an introduction by Joel Tan, Creative Associate to set the context and tone of the reading. The readers were Tan Shou Chen, Rohan Patil and Riqi Hanzrudyn with Marwyn Ho reading stage directions.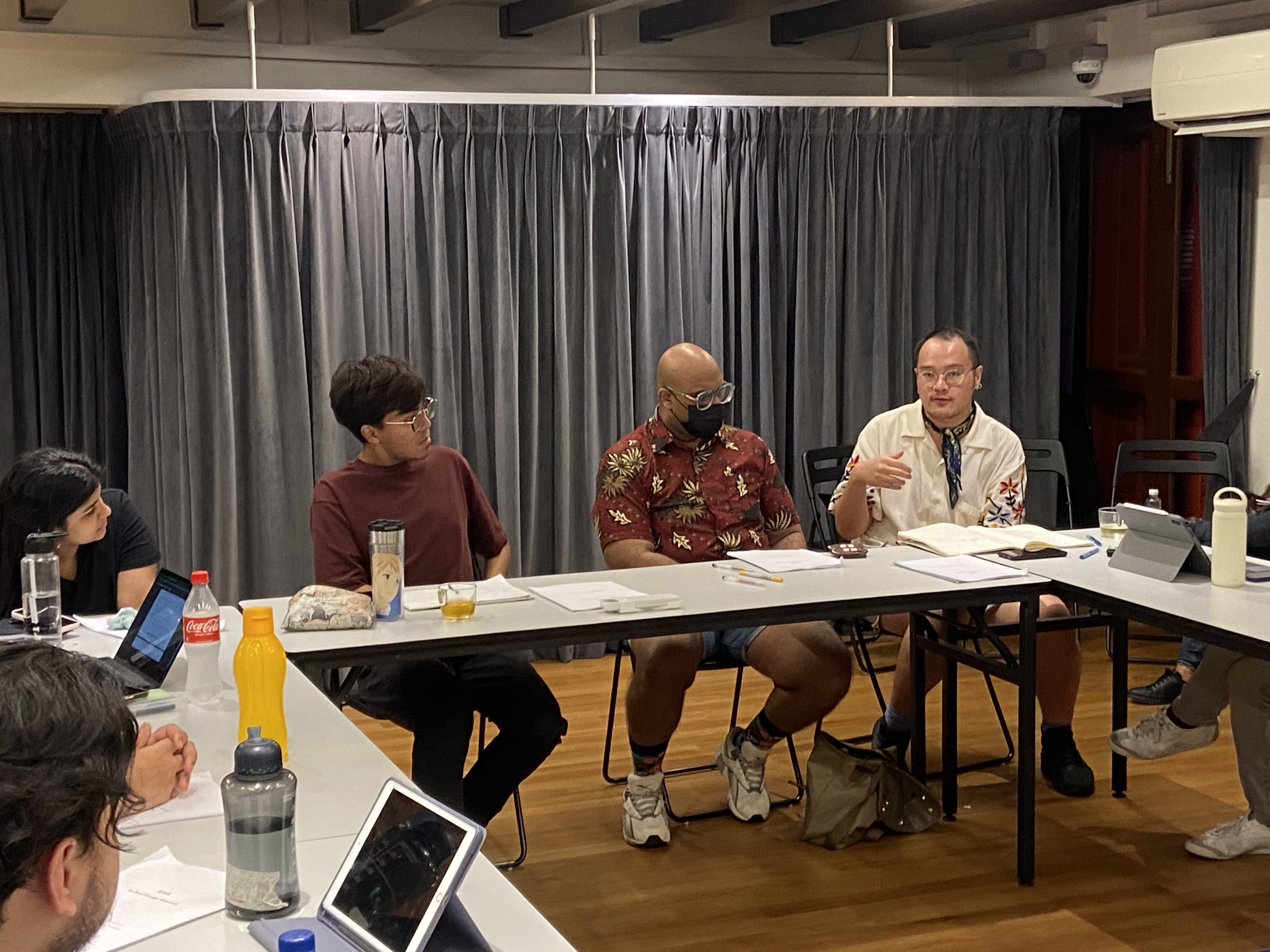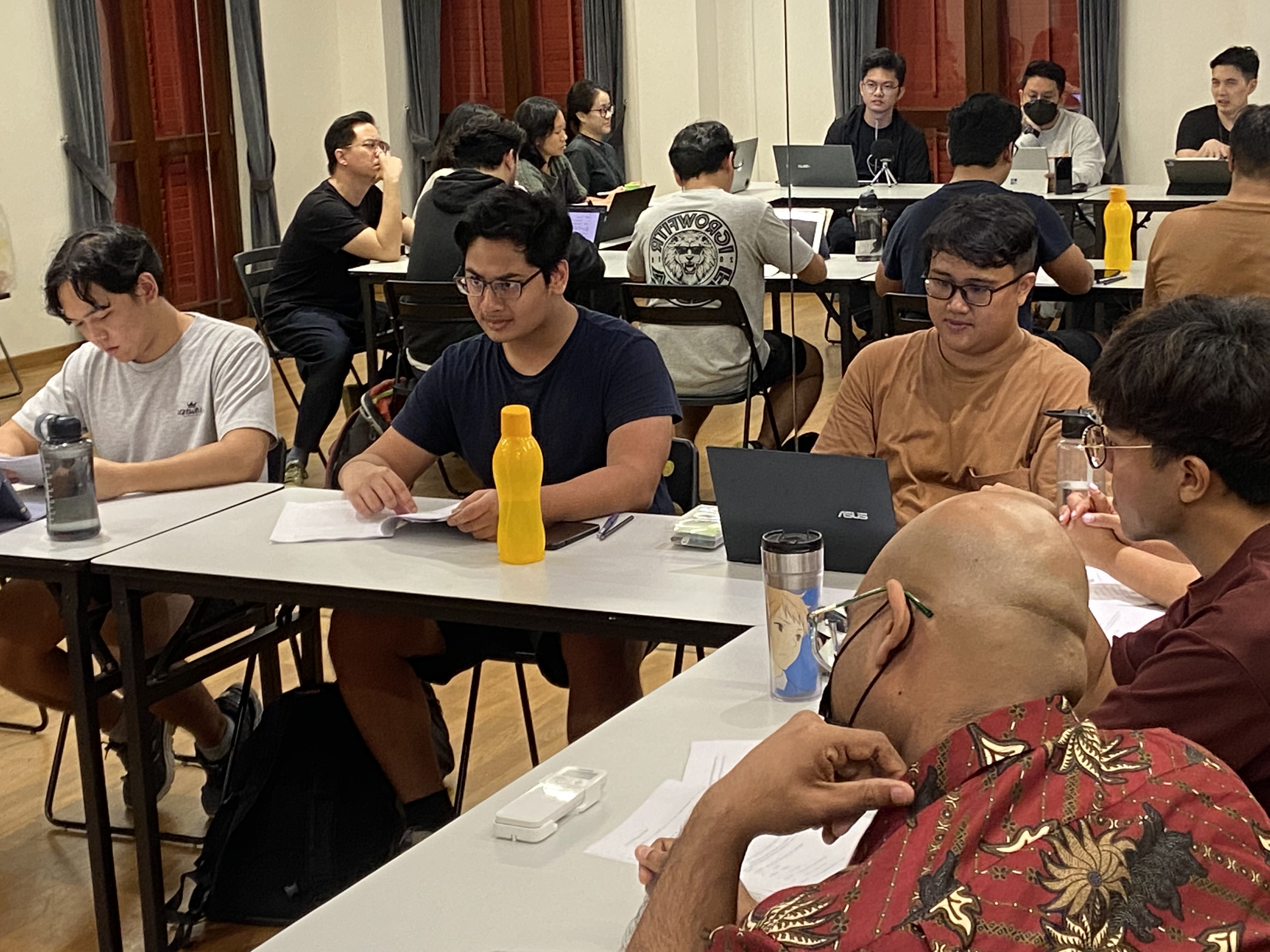 The table-read group including LASALLE Acting Year 2 students, playwrights, directors and dramaturgs shared their thoughts and feedback after the reading with Jaryl.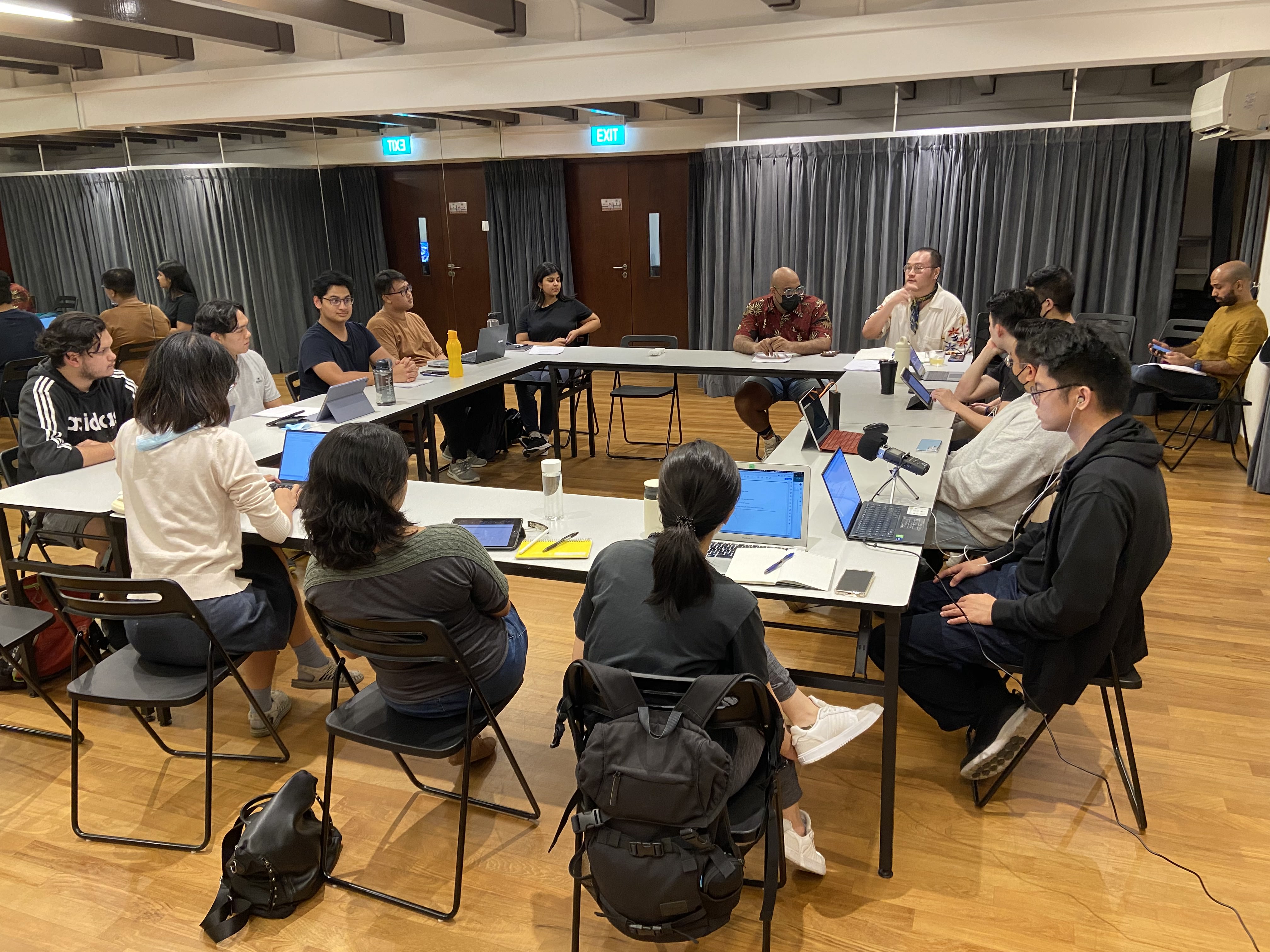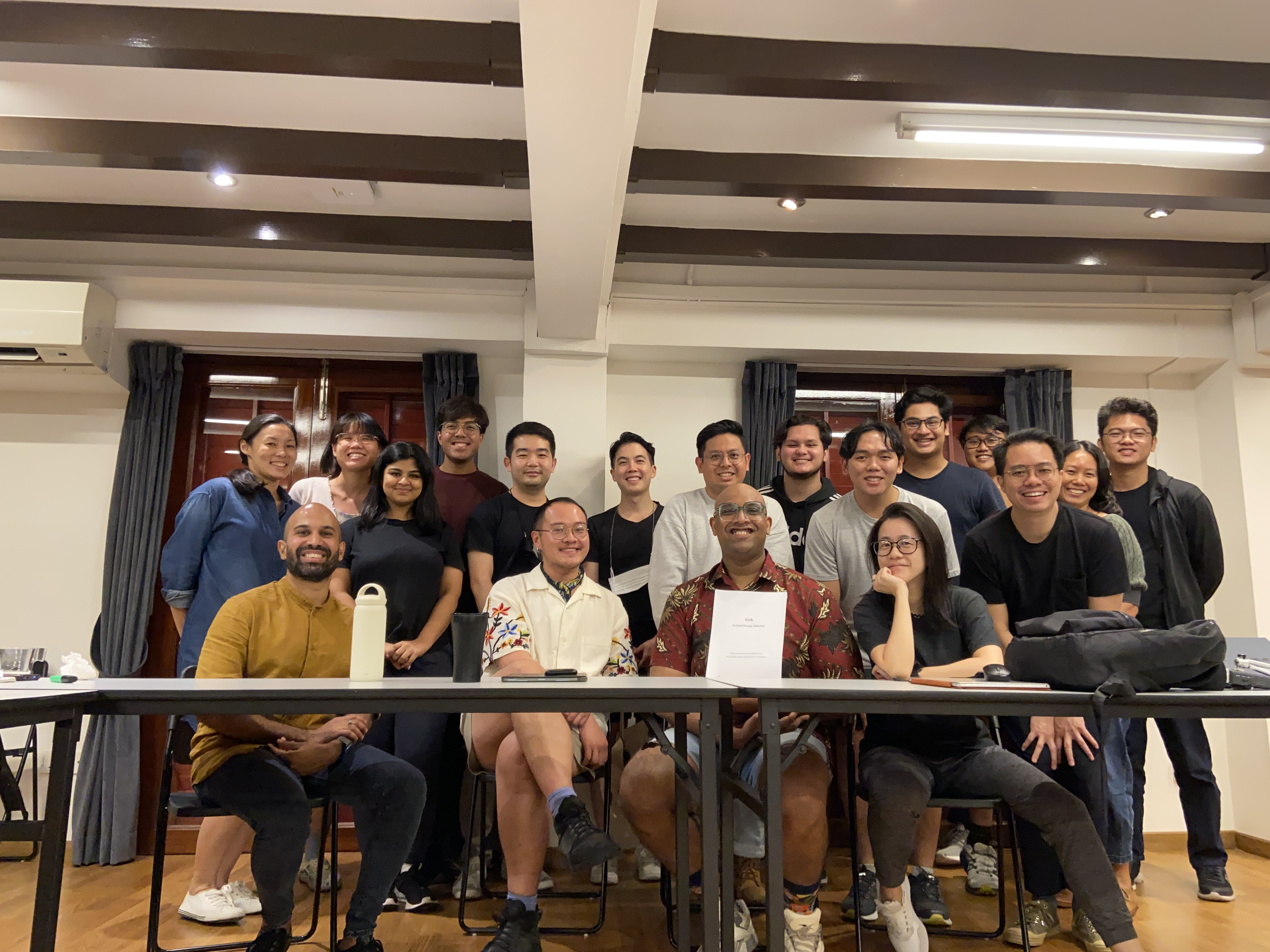 Table-Read Group: (Row 1) Shridar Mani, Joel Tan, Jaryl George Solomon and Michelle Tan (Row 2) Ma Yanling, Jaclyn Chong, Menaka Puri, Danial Matin, Thomas Lim, Tan Shou Chen, Adeeb Fazah, Christopher Gonzales, Marwyn Ho, Rohan Patil, Riqi Hanzrudyn, Lucas Ho, Juliet Chia and Eugene Koh.